Objectively diagnosing young people's soft skill gaps—and highlighting their strengths—has long been a challenge for organizations worldwide. That's why IYF, creator of Passport to Success, has partnered with leading learning, measurement and navigation firm ACT® to bring a rigorous, scientifically validated assessment of soft skills to market.
ACT® Tessera® Workforce™ assesses essential skills that are critical for success on the job: integrity, collaboration, creativity, resilience, leadership, and work ethic. It helps employers better understand the skills of new hires, diagnose training needs, and measure skill change over time—all while helping young employees build self-awareness and self-confidence.
Employers understand the skills of new hires and diagnose training needs
Government agencies understand the skills job-seekers possess and orient them to opportunities that match their strengths
Schools and training institutes understand students' gaps and personalize learning
—all while helping young people build self-awareness and self-confidence
---
Outcomes
The scientifically validated assessment delivers results that are more difficult to fake than typical essential skills assessments. Armed with this information, employers invest more purposefully in training, workforce agencies more successfully orient job-seekers, schools tailor learning to students' precise needs, and students gain insight on their standing on the six soft skills measured and make adjustments to be career-ready.
Use Cases
Tessera Workforce is an ideal assessment to diagnose new hires' soft skill training needs, as an employee or job-seeker development tool to help develop greater self-awareness, and as a teacher or trainer's aide in personalized soft skills learning.
Modality
Tessera Workforce is an online, un-proctored assessment that takes approximately 45 minutes to complete.
Methodology
This rigorous assessment relies on a unique combination of three question types: situational judgment tests, forced choice items, and self-report questions. Experts validate this mix as a way to ensure reliable results. Tessera Workforce uses a proprietary algorithm to analyze scores, and results for each essential skill are presented on a 4-star scale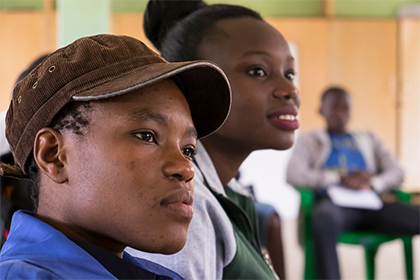 Measures 6 essential skills: integrity, collaboration, creativity, resilience, leadership, and work ethic
The skills tested map to HEXACO framework (Big 5 plus plus integrity/honesty)
Global research proves these skills can be reliably measured
Ensures integrity through unique combination of question types and proprietary scoring algorithm
Immediate value for test-takers through personalized report including an explanation of their score and resources for further self-reflection
Simple and user-friendly online administration and group reporting
Available now in English; Spanish coming soon